The "BOSS Made Successful" Women's Spotlight: Sharlrita Deloatch


Boss Women Elite Founder

Sharlrita Deloatch is a Speaker|Business Strategist, Boss Women Elite Founder, Speaker, & International Author
Ask Sharlrita Sessions: This call is for those who are in need of a quick business Strategy, where Sharlrita will allow time to ask my any questions you would like for 60 mins. ***Grab this session on special for only $75.00 using Coupon Code: 225
*Sharlrita will provide expert advice & available resources 
*Receive Recording to go playback
*You will also receive expert notes 24 hour after your call. 
Ask me anything during your allotted time! 

About  Sharlrita's Concept:
"God told me to start speaking about my story, and share my story" ~ Sharlrita
About Sharlrita's Mission:
Sharlrita's Mission is to help as many women as possible with a terrible past, and help them to use their past to create a legacy for their family. 
BOSS Women Elite Events:
Here's A Snippet of Sharlrita's Online Interview:

The Daily BOSS: What is unique about your business?

Sharlrita: My back story is unique. I've been a convicted Felon for over 12 years and I wanted to be an example of "you can make it" to others. Many go back into the system and I didn't want that for my life. 

The Daily BOSS: Do you work locally or nationally?

Sharlrita: I work locally from home but my business has reached internationally 

The Daily BOSS: What made you choose this type of business?

Sharlrita: I knew that I had a story, and I have the background to teach others. Also, every job I had was about managing and coaching someone from one level to the next.
Sharlrita's Community Work:
We provide networking opportunities for women entrepreneurs each month from March to October during the year.

Sharlrita Deloatch gives advice to New Entrepreneurs…  "I would say to keep going no matter what. Don't expect it to be easy because its not easy."  ~Sharlrita

How to Contact Sharlrita & Boss Women Elite

 Instagram and Twitter) @SharlritaSpeaks

Boss Women Elite Speaker Academy https://www.facebook.com/groups/BossWomenEliteAcademy/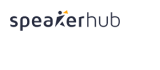 The Daily BOSS NETWORK
**Feature written to Empower others, Inspire others, & Network with other women and Celebrate the Amazing & Talented work of Sharlrita Deloatch| Boss Women Elite *
** 
Stay Connected with The Daily BOSS Network: 

SHOP | ENROLL | JOIN


SHOP The Daily BOSS Made Successful Collection…
JOIN the The Mailing List for Updates when a NEW BOSS Made Successful Entrepreneur Women's Spotlight is Posted. **NOTE: We respect your Privacy and your information is Private for this email List only***